Bondage, Japanese Bondage & Mummification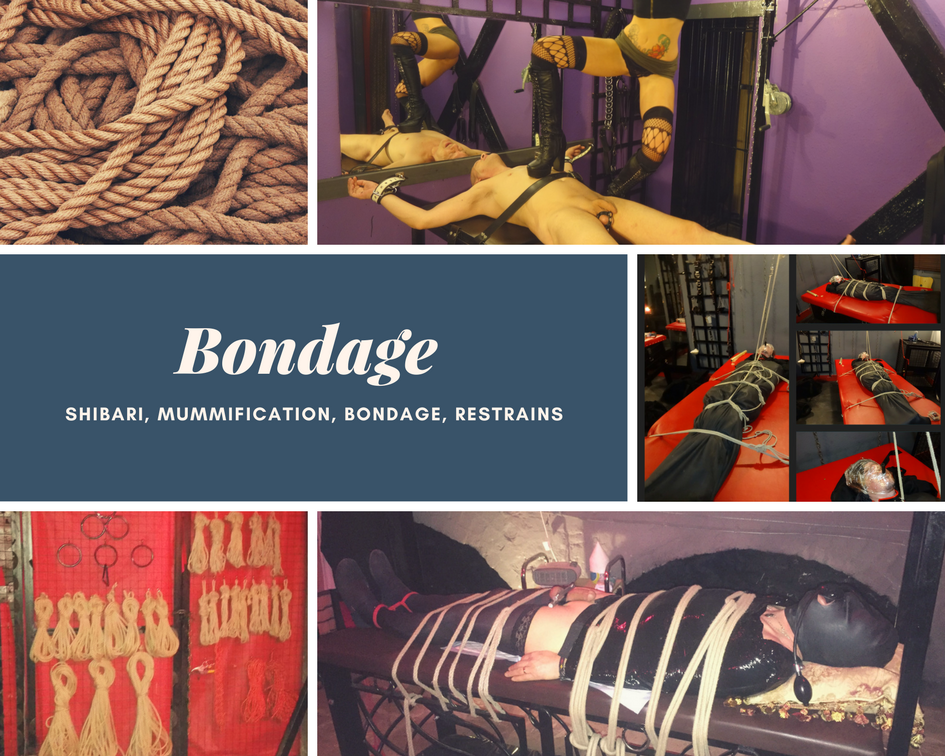 I love being in control and there's nothing better than putting a client in restraints or using bondage or Japanese Shibari techniques to totally dominate and control my sessions. I love using bondage to explore anal play, corporal punishment and CBT in my sessions and it makes sure that the tempo of our session is entirely determined by me and that there will be no chance of you misbehaving!!
For those new to the BDSM scene and in some vanilla circles, bondage is seen as BDSM itself, when in fact it's an art form in its own right. There's a whole load more to bondage than tying your ankles and wrists to the bed posts! Don't be fooled, learning bondage techniques that you'll experience in my sessions with you has taken years to master and perfect. Bondage like nothing you've experienced before.
Removing any free will of my slaves in bondage adds a special dimension to our sessions together. It will be a head rush like you've never experienced before! The feel of the rope and where the knots are placed, can arouse, arrest and cause pain with precision like a surgeon's scalpel and the gentle pulling, tapping and twisting of the rope can be almost meditative and spiritual for some.
There's one thing for sure that most of the vanilla people don't appreciate…there's a whole load more to bondage than tying your ankles and wrists to the bed posts! Don't be fooled…being able to lass your partner to the bed does not mean you know anything about bondage.  That's where I come in….
Power play is at the heart of Bondage and mummification and for many clients this power transfer is the ultimate aphrodisiac, particularly for my alpha male clients who are used to being in control… Except in my dungeon or in a session with me.  It's one of the few places where they can let themselves completely go and agree to a power exchange…in my hands.
Relinquishing power to a powerful Femdom like me, for many of my clients, gives them a natural high and makes them feel alive like nothing can compare… and for some, it takes them into subspace and beyond.