Singapore Loves Chastity!
I Love Caging My Singapore Slaves
Why do I like chastity? Probably because my slaves, even the best ones can't be trusted, and it certainly keeps them in their place…just how I like it…submissive, obedient and ready to serve. I also love the power over what is most important to a man..his dick!! Once I have control, I have my slave's undivided attention! It's also hot for me….
They're mine to with as I wish and for the submissive, it makes them whimper with excitement. The rush and thought of the release, in return for good behaviour and accepting their punishment and challenges keeps them thinking of me 24/7 and the thrill of our next session together.
It also heightens the stakes that a Dominatrix has with her sub. Denying release in the most powerful threat and weapon a Mistress can have.
Obedience, Submission & Anal Play
For many of my clients chastity is about orgasm control & denial and the powerful aphrodisiac that this creates on a mental level, when choice is removed and put in my hands. One of the unexpected pleasures for many submissives is that being denied the pleasures of release, makes them look for other erotic pleasures.
Chastity usually has nothing to do with anal play, but having locked my slaves up, they find other ways to find erotic stimulation…in areas they had never thought about! Welcome to the world of anal play (Click HERE to find out more about my Anal Play Services)
Once they get over the initial surprise of penetration, they find (same for women ) that their ass is surrounded by nerve endings and discover in the process a whole new pleasure zone. As I slowly extend the period of caging, my slaves also find a love of CBT and corporal punishment which takes them on an erotic journey that they hadn't imagined before.
These are the hidden benefits of chastity…a bit like losing one of your senses; as you are denied one, or have one removed from access, the human body finds other ways to compensate. Well what can I say? It's the same with sex and BDSM with chastity…there's a ton of side-benefits that I introduce to my clients in our sessions. My slaves have to seek pleasure somewhere…hihi!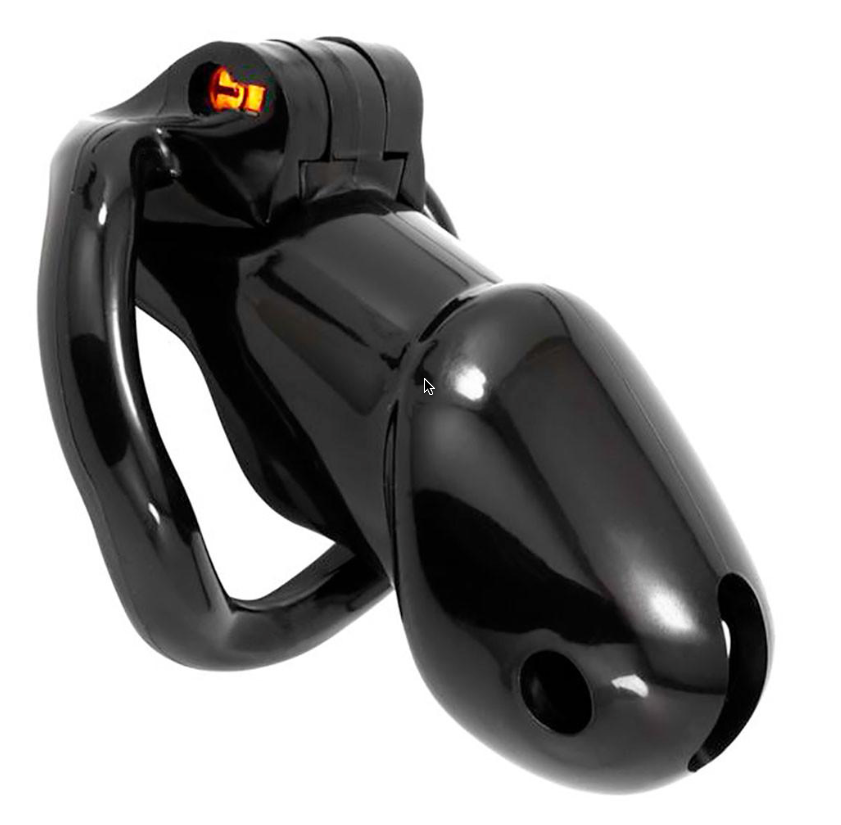 Chastity in Singapore
I am an expert in chastity play, as my Singapore clients know so well. Chastity keeps me close to my clients, even when I'm not in Singapore. I love chastity because it's about denial and absence and in some ways long distance relationships with my slaves in Chastity make the erotic suspense of caging more intense.
They certainly know that when I'm not in Singapore, they're aren't' going to be released for some time…..mmmmm
Many of my slaves start off via webcam sessions as I always start off slowly, setting short periods of caging. Of course with technology, I can set the code to my slave's chastity devices electronically, so even when Mistress isn't physically in Singapore to control release, I can still own your cock with a good cage and a digital lock!
My more advanced slaves are able to be caged between visits, plus of course regular check-ups with Mistress via webcam, because most of you simply can't be trusted!
Beware, a slave who makes a promise to their Mistress faces rejection if they break their contract with me. Chastity lovers will feel the pain of rejection and abandonment if they are ever tempted to disobey me!
I've inserted a TV clip from British Television shown on the BBC a couple of years ago, which showed the relationship I enjoyed with one of my chastity slaves….happy viewing
Mistress Nikky French – Interviewed on British Television (BBC3)
Mistress Nikky French Recommends
I've recommended my favourite cages that most of my slaves like wearing and are the most comfortable and keep you safely locked up! Don't forget, don't buy your cages too big…they'll be more uncomfortable and will spoil our fun together!
Coming Soon